Hedera struggles at dynamic support
If the US dollar weakens and Hedera fails to follow, it suggests internal problems
Bulls may want to see a daily close above $0.07
Bitcoin rallied at the start of 2023 and triggered similar rallies in all corners of the cryptocurrency market. Even less known and popular projects, such as Hedera, benefited from Bitcoin's bullish breakout.
HBAR/USD surged from $0.04 to $0.1 in less than three months. It appeared like only the sky was the limit, but reality settled in slowly.
Fast forward several months, and Hedera gave back all of its gains. Moreover, it is unable to bounce convincingly, as all rallies are sold.
Currently, it sits on dynamic support and struggles to hold above. With the US dollar rallying across the board, will HBAR/USD bounce from dynamic support?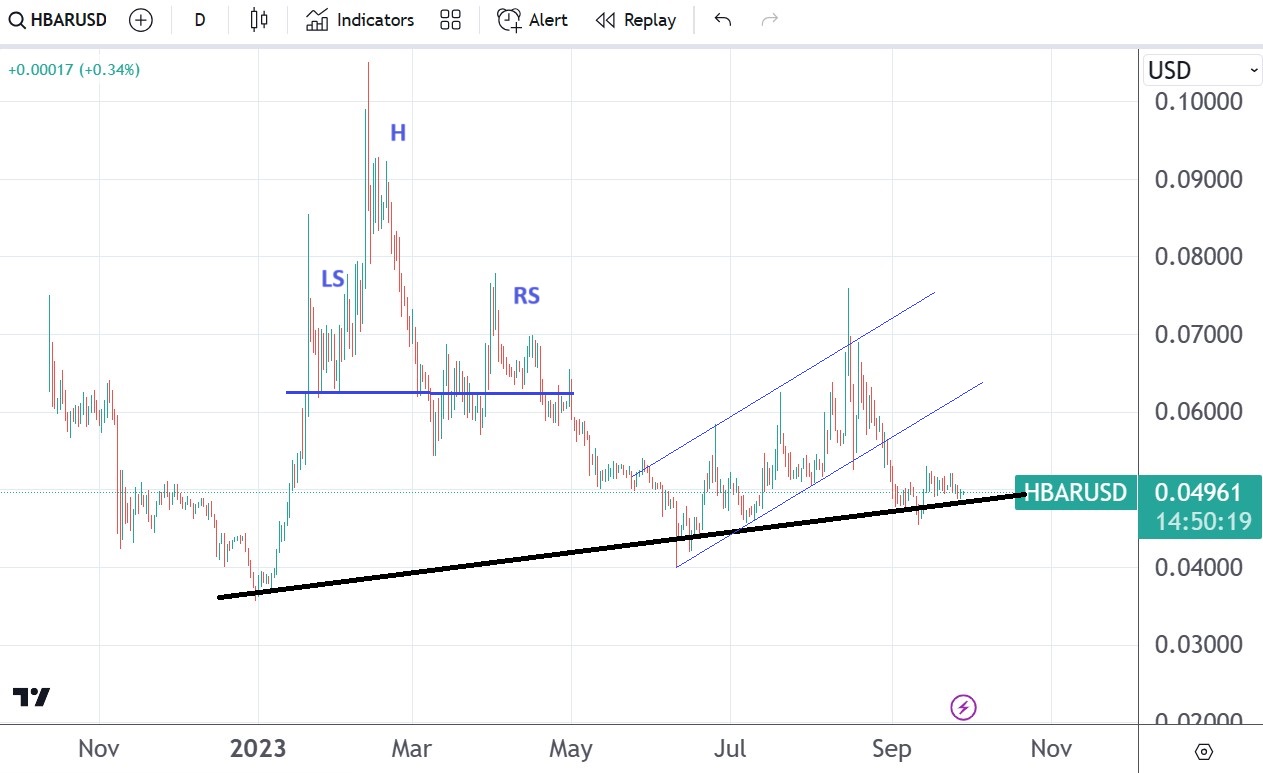 The bullish case for Hedera
Bulls have a case as long as HBAR/USD holds above the dynamic support area seen in black on the chart above.
The daily chart also reveals strong resistance at the $0.06 – $0.07 area. A daily close above there, especially above $0.07, would reinforce the bullish case.
For that to happen, the US dollar must turn. It rallied over the summer months, and now that September ends, it may turn. In fact, it is the only option for Hedera to make a bullish reversal, given that the dollar was in the driving seat all year.
The bearish case for Hedera
On the flip side, a drop below dynamic support might suggest internal problems. That is particularly the case if the dollar weakens while Hedera fails to rally.
The post Hedera (HBAR/USD) technical analysis as it struggles at support appeared first on CoinJournal.